Case study BluEmi s.r.o.
BluEmi s.r.o. is a small trading company specialising in the trading of measurement equipment in the field of radio communications, measurement of optical properties of radiation sources and materials, and also testing equipment for the automotive industry. It cooperates with domestic companies as well as with foreign partners in Europe, America and Asia. As time went on, the company became increasingly successful and it became very difficult to manage customer interaction effectively. Without a centralized system to completely manage interactions with customers or suppliers, the company had difficulty processing and evaluating information in a quality manner. These are necessary to properly approach the customer and track the complete business opportunity. BluEmi decided to address these issues by implementing a CRM solution.
Problems to solve
Before implementing Collega, BluEmi faced several challenges:
The management of customers, suppliers and their contacts was kept in several Excel files stored on a shared drive. These files grew quickly and were very difficult to work with.
Nowhere was information about business opportunities, customer meetings and requirements kept. This information was traceable either in email or in the salesperson's personal notes. This caused frequent errors in subsequent offers and sometimes the sending of an offer was completely forgotten.
Making offers and generally the whole process of a business case is a complex thing, especially if you are trading in multiple currencies. BluEmi had a predefined template in MS Office for all documents (quote, order confirmation, delivery note, etc.) and then copied the customer information or items sold into it. Creating a single document could take up to units of hours, which completely reduced the efficiency of the processes.
The products offered by the contracted suppliers (as well as our own) were spread over various documents across the company, including their purchase and selling prices. This information was handled manually and all calculations (total price, discounts, VAT...) were calculated manually.
The overall process of the business case required a lot of manual work and increased the time needed to process the task, which did not please the company management.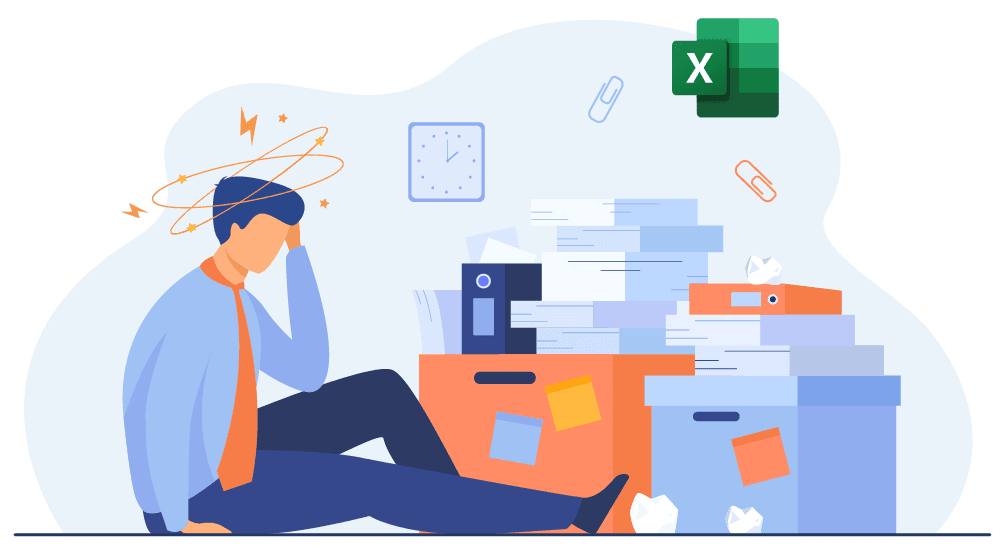 Solution
After evaluating several options, the company chose the Collega system. Once the system was in place, all the problems mentioned above were solved. This solution allowed the company to largely automate the business case process and the problems were eliminated. The key points that led to this are:
The creation of a central system to manage customer interactions. With Collega CRM, all customer interactions were recorded, making it easier for the team to manage requests and respond in a timely manner.
Automating the process of opportunities, quotes and business cases led to big savings in time and money. Automatic document generation eliminated time-consuming manual work and allowed the team to focus on business issues.
The product database and import saved a lot of time, money and reduced the overall error rate.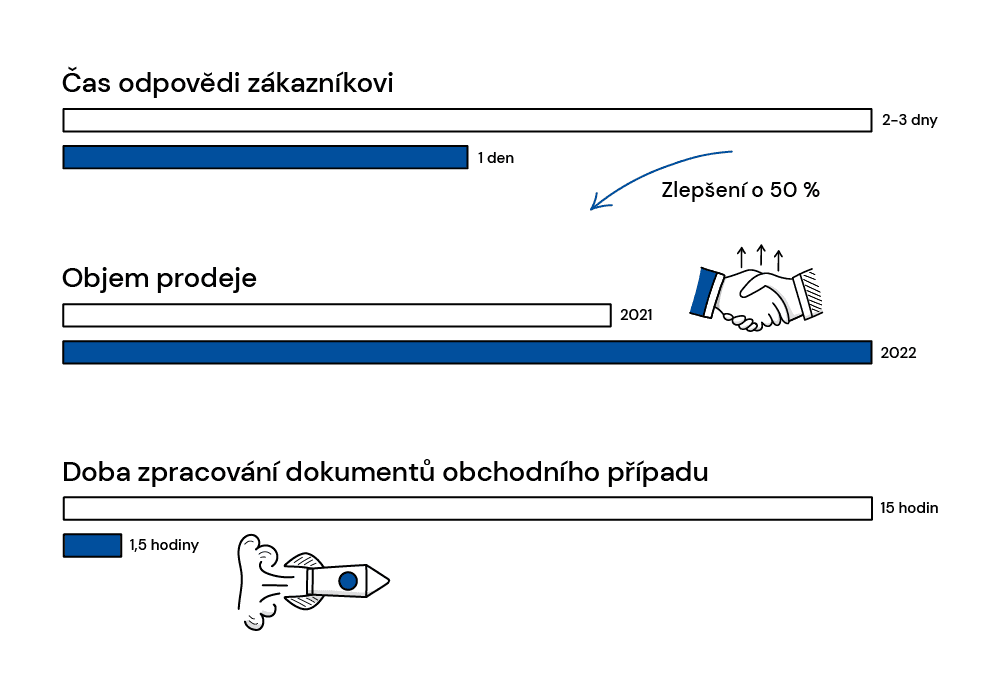 Result
Since the implementation of Collega in early 2022, we can see a great impact on the functioning and efficiency of the entire company. Here are some numbers for 2022:
The sales team was able to communicate with customers more effectively, which improved average customer response time by over 50% and reduced the number of forgotten opportunities to 0.
Automated document generation combined with effective UX design accelerated the proposal and sales case process by over 100% on average.
Compared to 2021, sales increased by 22%.
Negative customer feedback due to incorrect information or poorly offered items has virtually disappeared.
Conclusion
While using the system, BluEmi had excellent ideas that would have made their job easier and made our product even better. We are very grateful for such input and have implemented the new functionality in collaboration with them. We are always happy to hear feedback and requests for new functionalities or improvements and we are ready to discuss them personally with each of our customers.
Implementing Collega can help smaller and medium-sized companies like BluEmi to improve customer relationships, streamline sales processes and gain valuable insights into customer behaviour. With the right solution and effective implementation, companies can gain significant benefits from using the system.
If you are interested in Collega, try it for free at this link.